Testimonials
Hear what the people think of Scotts Flowers
Scotts Flowers New York has one of the best floral shop reputations in all of New York City. Check out testimonials from our biggest fans below.
That's right, we've proudly had five stars on Yelp for 15+ Years.
Check us out on Yelp
Scotts is Loved by Thousands

"Everything that comes out of scotts is seriously gorgeous! Their designs are great."


Jessica H.

"I will CERTAINLY be back to Scott's, and would vehemently recommend them to anyone I know looking for a truly stunning arrangement on the cheap."


Jane C.

"I cannot thank Scott's Flowers enough for their exemplary service and quality work/product! You made my friends dreams come true."


Niki P.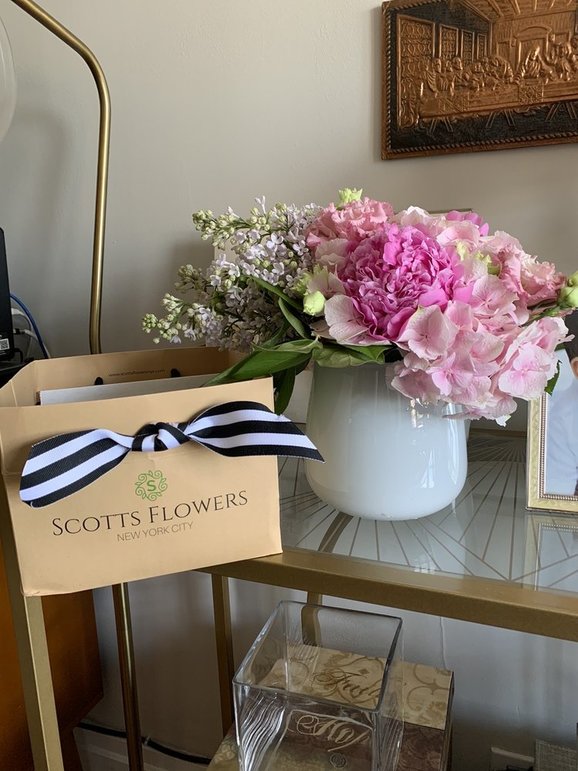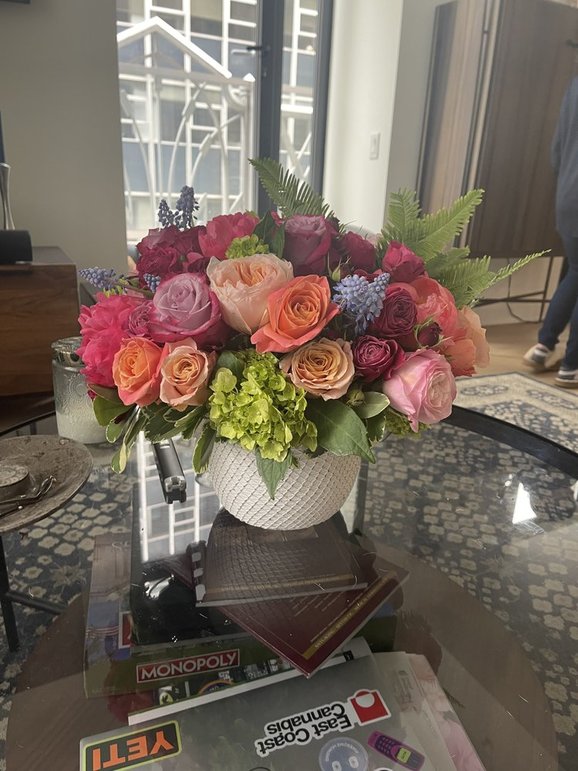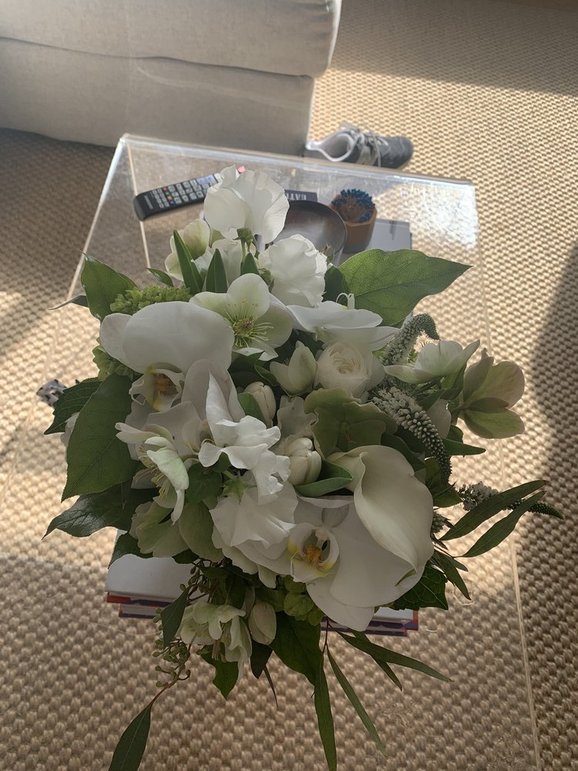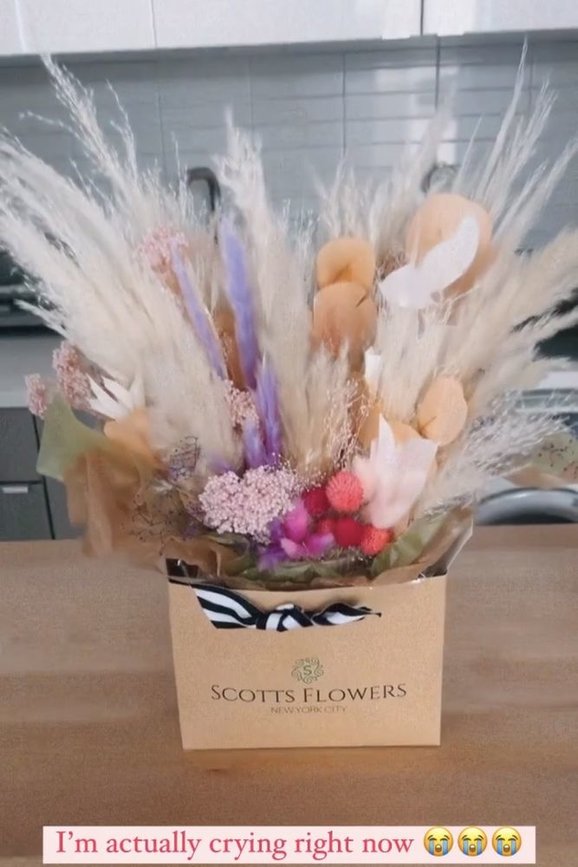 "We have been a loyal customer of Scott's for about 7 years now, and they truly are the best of the best."


Zack B.

"Scott's has consistently wowed my 84-year-old mother, who isn't easily impressed with floral arrangements. THANK YOU!!"


Jenny W.

"Phenomenal arrangements, every single time. I'm all the way out in Long Island and it always arrives fresh and gorgeous."


Amlan D.
While it has become trendy to create floral arrangements with garden-like airiness and a loose approach, this family shop sticks to classic designs that are also beautiful and inventive.
If you're considering sending flowers for a special occasion to someone who lives in Manhattan, Brooklyn, Queens, the Bronx, or Staten Island, then you've come to the right place! We deliver all over New York City. You can even send flowers to Long Island (Suffolk & Nassau counties) and Westchester if it's within a 75 mile radius of our Manhattan storefront. You can order flowers for a loved one by using our site or giving us a call.
This florist is the best! I didn't call until 11 am to have same day delivery of birthday flowers. They were so helpful, happy to make this happen and didn't over charge me for the rush delivery. The birthday girl sent me the photo of the flowers and they are gorgeous! Exactly as I ordered and then some. The flowers look perfectly fresh and beautifully arranged. I will recommend them to everyone! Thank you Scott's. You live up to all your great reviews.

Quick and beautiful same day delivery. Ordered a spring assortment at 10 and delivered by 1245. Beautiful arrangement too

I ordered around 10:58 online for a same day delivery and the earliest time frame I could select was between 1pm - 5pm, so I went ahead and did that. I automatically assumed they would deliver at 5pm or even later given previous experiences with other flower companies. But at 2:30 pm I got a thank you text from my friend and I was proved wrong. I was sooooooo happy and impressed at how quickly and accurate they delivered the flowers. Definitely going to purchase from them again.

Simply the best. We have been a loyal customer of Scott's for about 7 years now, and they truly are the best of the best. The flowers always match what you buy online or request, or, if anything, they're often better than we expected. Full bouquets that last, quick and reliable delivery, and the staff are always helpful! (Chris, Taylor and others are always a pleasure to work with!). Such a breathe of fresh air to have a high quality, creative and dependable florist... and my wife is always happy. Thank you Scott's flowers!!

Delivered in a New York Minute