Can't decide what to gift someone? Give them the gift of fresh blooms delivered monthly! Choose from our 3-month or 6-month options, pay a one-time delivery fee, and let us do the rest! Each arrangement will feature the season's freshest flowers and will be valued at $100. Based on the first delivery date you choose, we will delivery subsequent arrangements 30 days from the previous delivery.
NOTE: Arrangements will arrive in a vase - flowers will differ based on season. Available for Manhattan delivery address ONLY.
Delivery Speed
• Manhattan - Order Before 2PM for same day delivery
• Outside Manhattan - Order Before 10AM
• Future dates also available
Card Message
Are you done with your card?
View full details

Shop Charity in Bloom
In support of Movember, 10% of every purchase of our Charity in Bloom arrangement will be donated to this nonprofit, which is dedicated to changing the face of men's health, including mental health and suicide prevention, prostate cancer, and testicular cancer.
Shop Now
Care Instructions
Environment
Make sure to keep your flowers out of extreme cold or heat and away from direct sunlight
Water
Change the water daily to help your flowers last longer!
Trimming
Cut approximately 1" off your stems on an angle every few days to help with the longevity of your flowers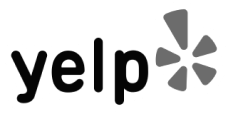 We take pride in delivering 5-star service.