Much like its namesake, this neutral dried arrangement features sandy pampas, gem grass, and wood flowers with a pop of forest green silver dollar eucalyptus, perfect for blending into any space!
Sizing: 18" height total. Vase is 10" tall with a 4" diameter.
Perfect for: Gifting to the minimalist in your life, coffee table accent piece, or bringing summer vibes year-round
Card Message
Are you done with your card?
View full details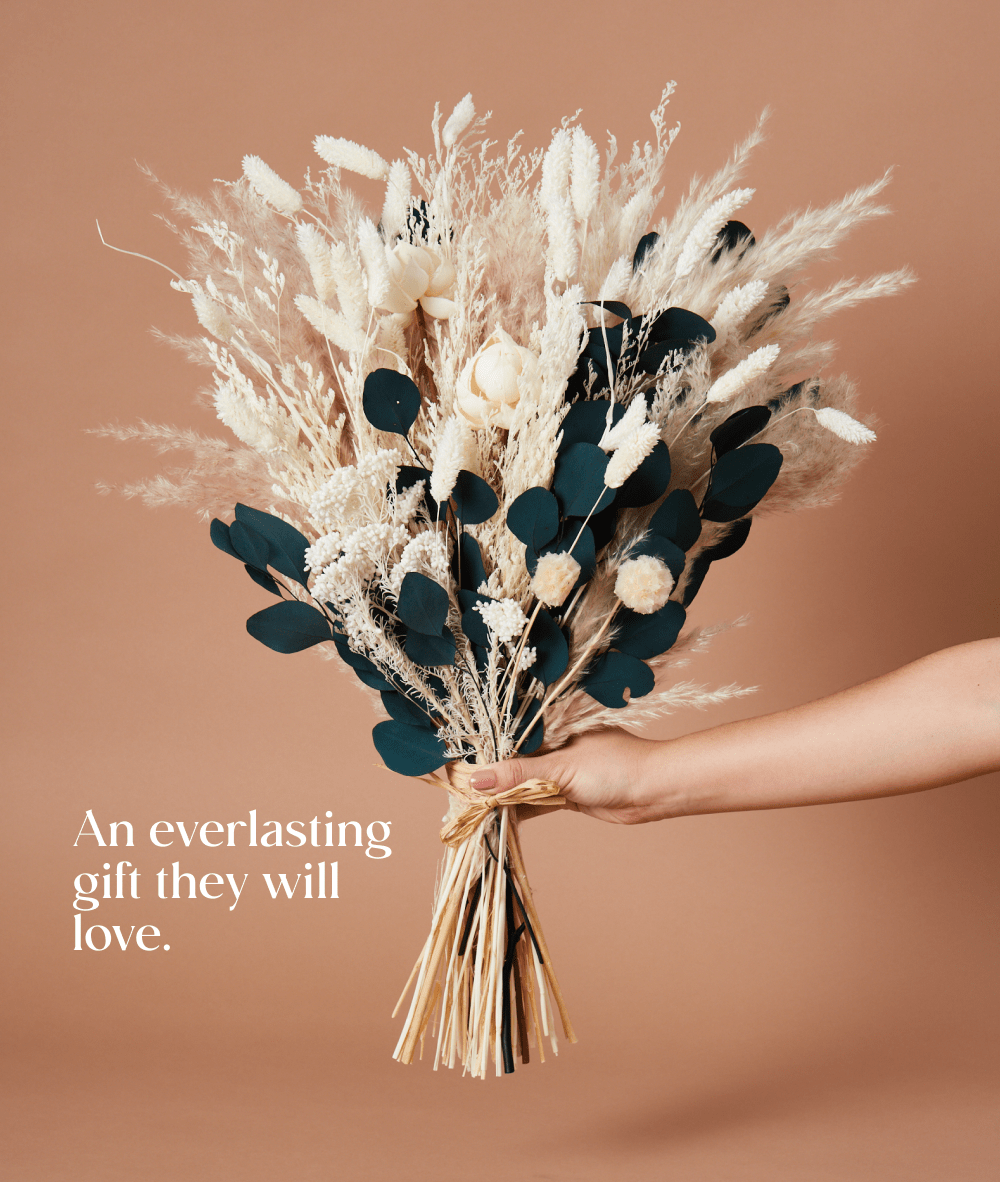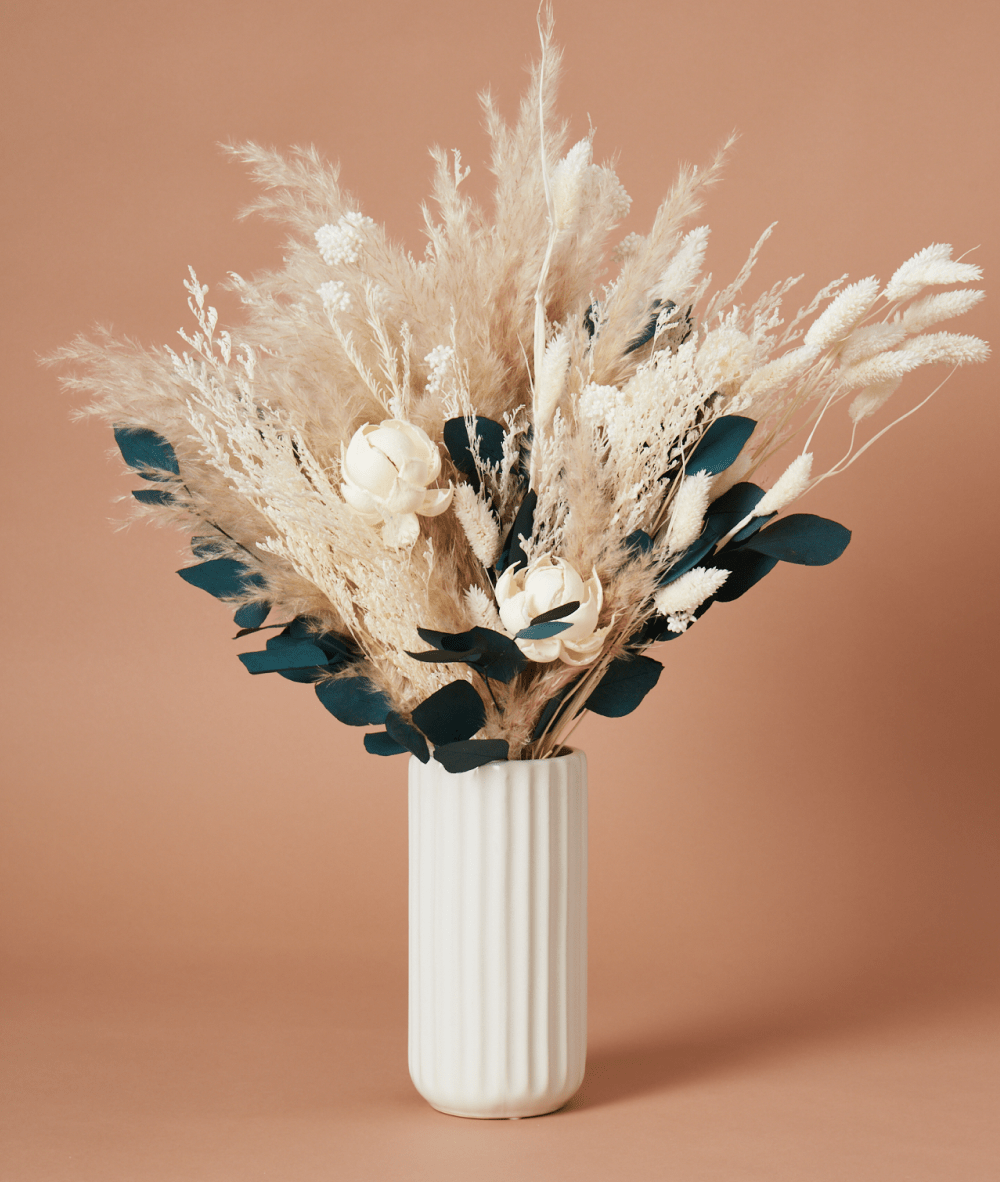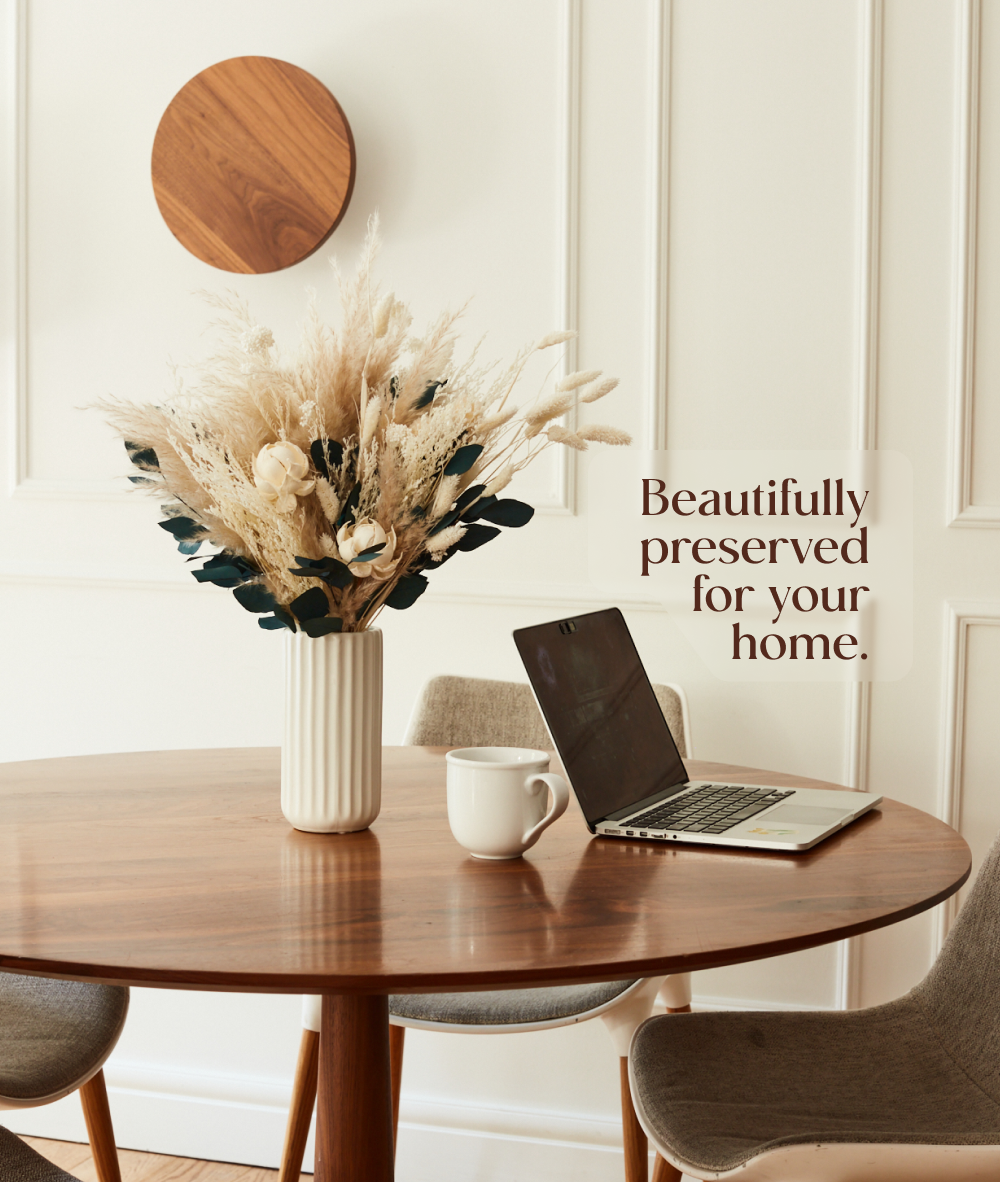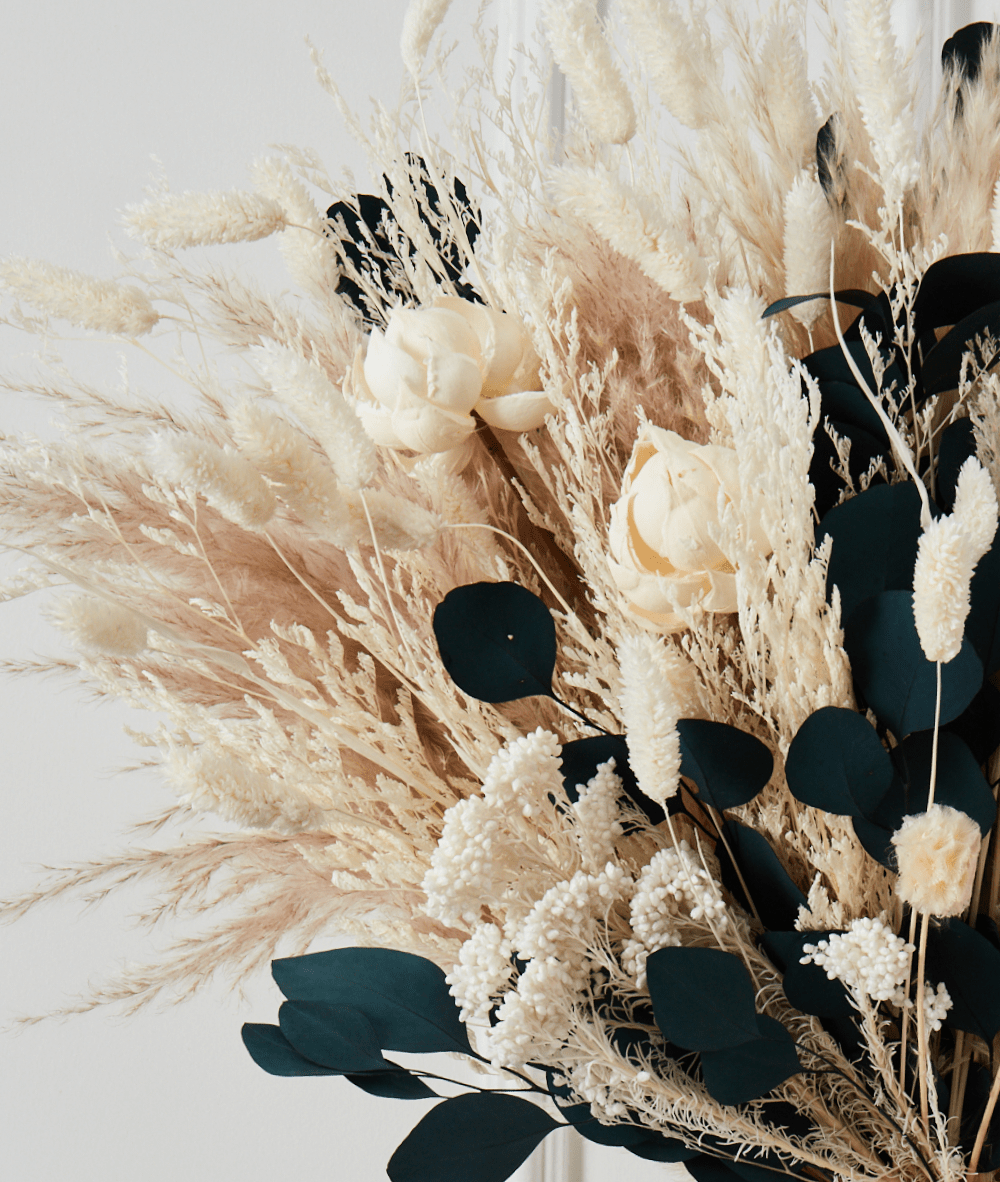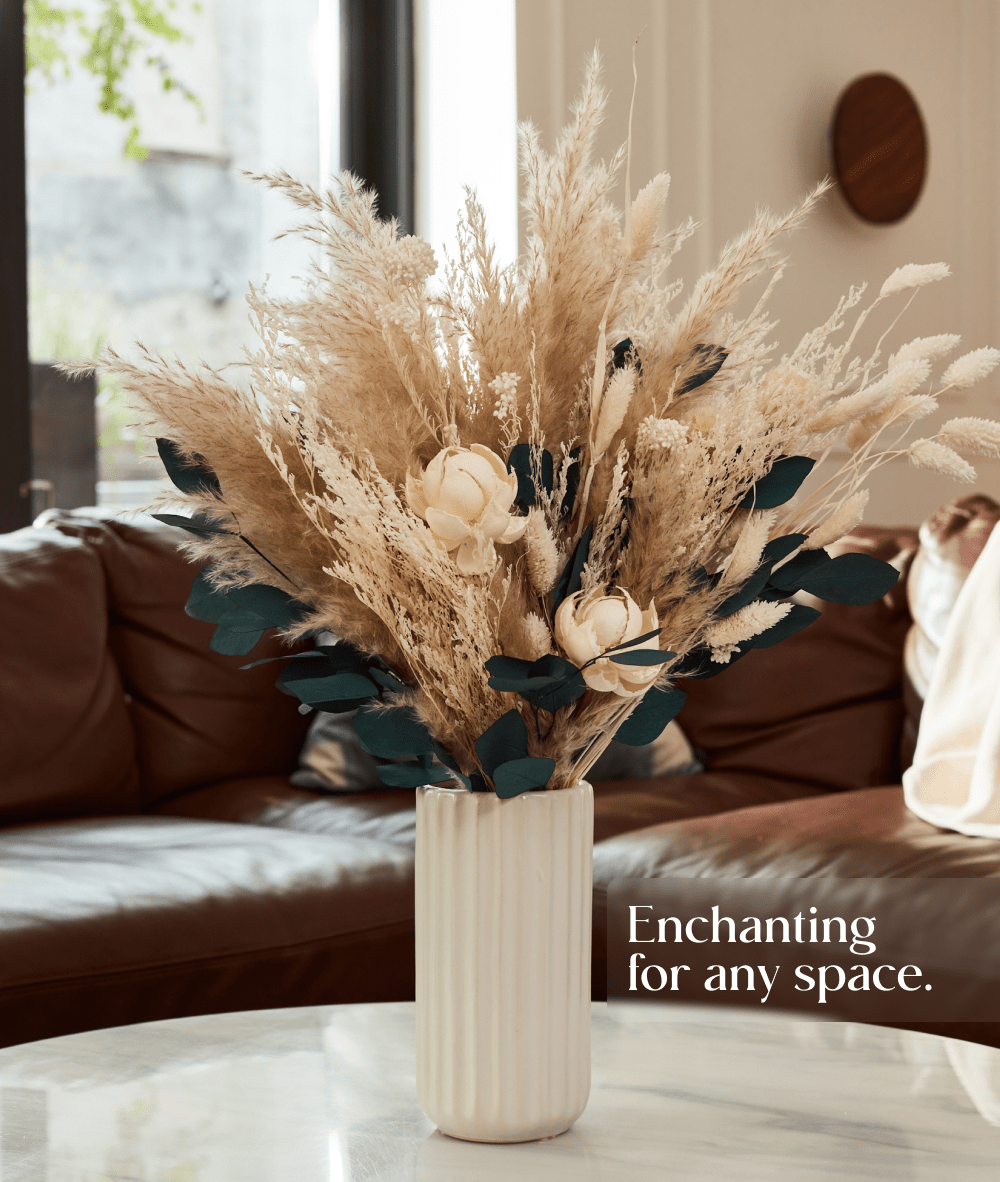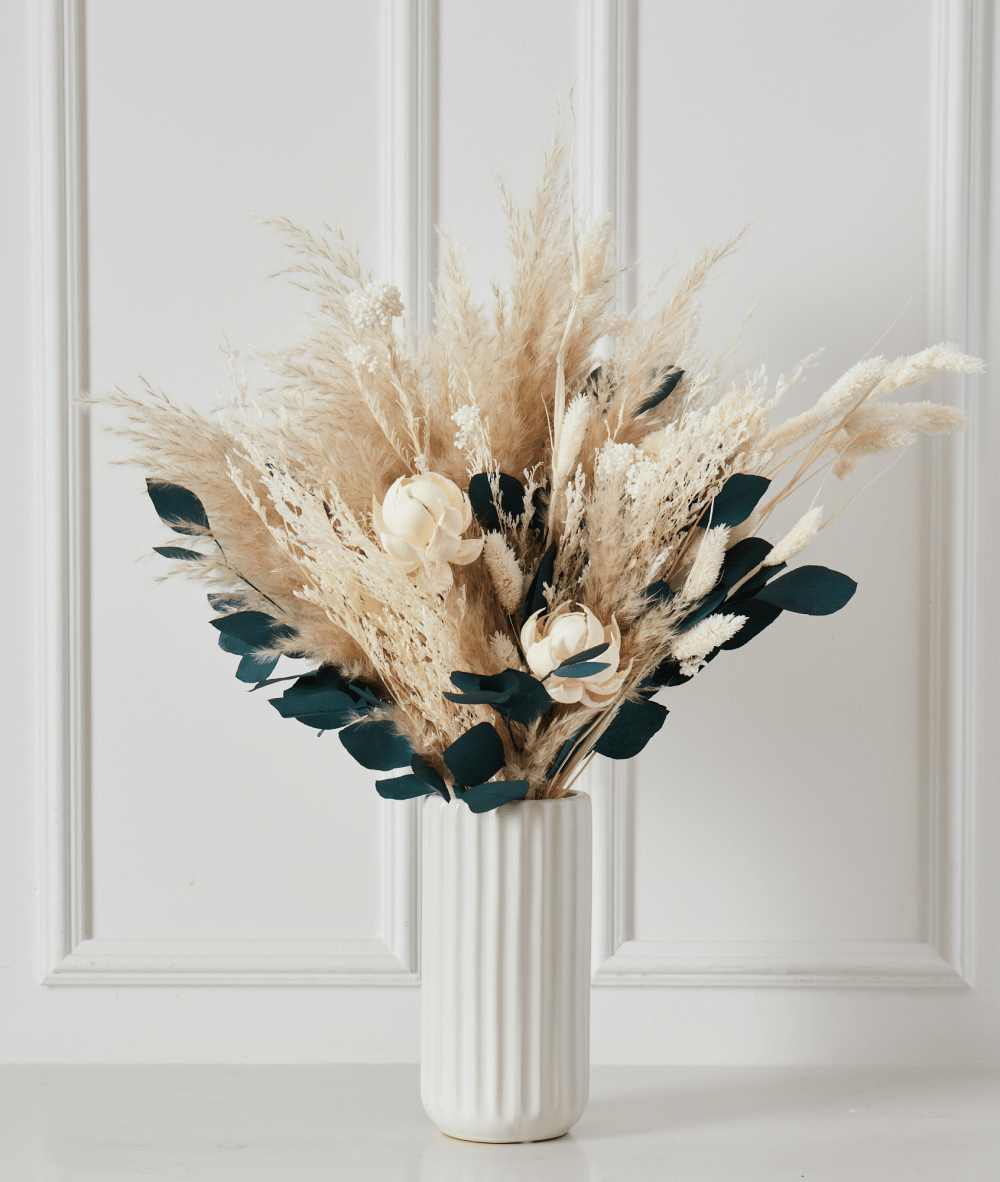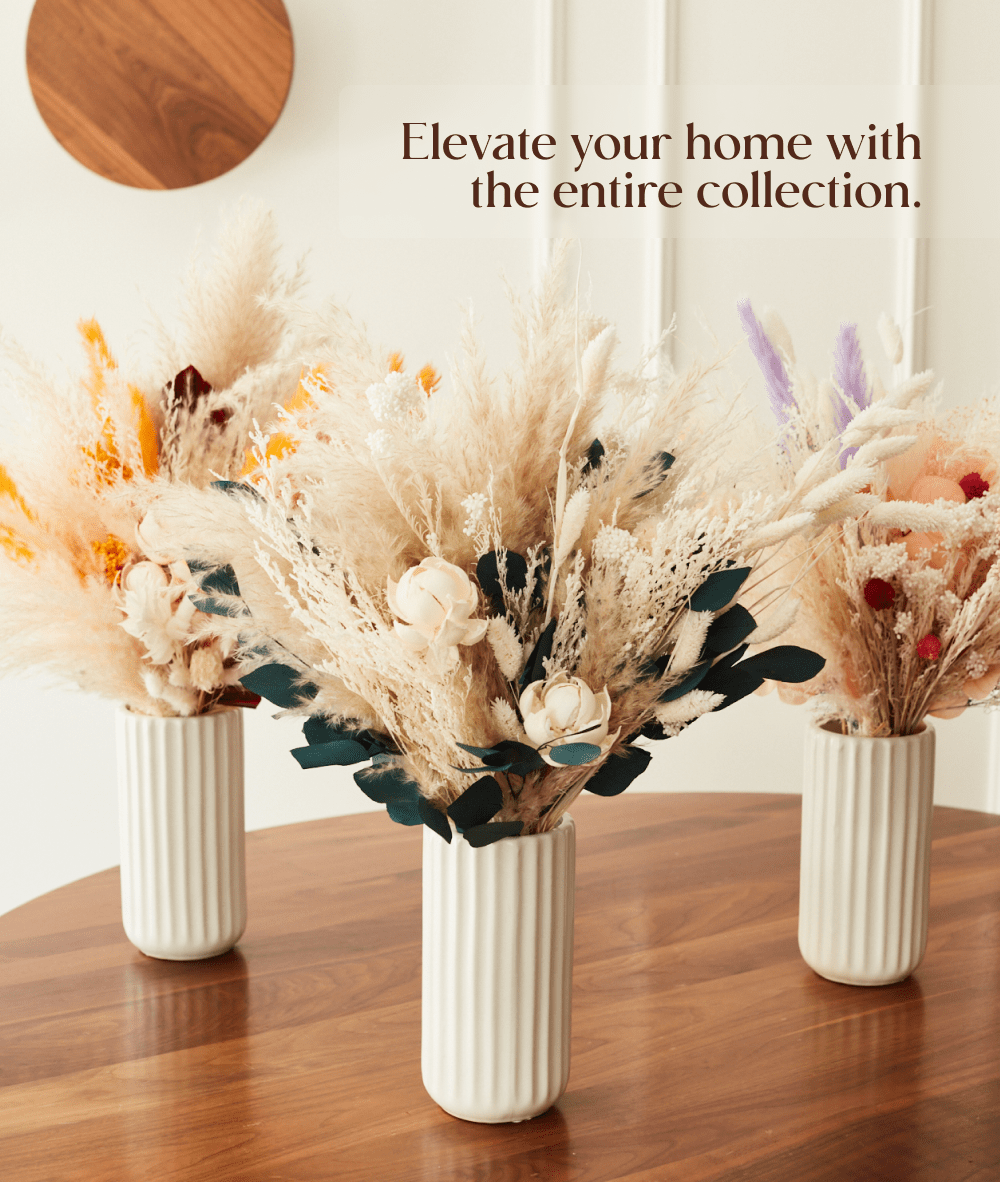 Care Instructions
Environment
Dried flowers are happy in any environment. They especially help brighten up dark corners!
No Water Neede4
Dried flowers do not need any water, and stand up on their own in a vase!
Gifting
Perfect for housewarmings, celebrations, or even your own home! Pair it with a vase and candle.
We take pride in delivering 5-star service.